Three endowed scholarships from alumni of the Faculty
6T6 Industrial Engineering 50th Anniversary Award in Healthcare Engineering

The 1966 graduates in industrial engineering (IndE 6T6) are proud to support this scholarship to contribute to the development of industrial engineering expertise for the healthcare sector.

Peri Family Graduate Scholarship in Healthcare Engineering

John Peri (IndE 8T4) and his family provided generous donations to the Department of Mechanical and Industrial Engineering to establish two awards, one of which is to support graduate students conducting research in healthcare engineering.

Stan Gasner Graduate Scholarship in Healthcare

Stan Gasner (IndE 6T4) and his wife, Diane, have long supported the Faculty and aspiring engineers through volunteerism, mentorship, event participation and generous contributions. Established in 2018, this scholarship recognizes and assists graduate students pursuing research in healthcare engineering.
Thank you to our generous supporters for encouraging advanced learning, discovery and innovation!
6T6 Industrial Engineering 50th Anniversary Award in Healthcare Engineering
Faraz Khoshbakhtian
PhD candidate
Award: 2023
Thesis topic: graph-based machine learning for critical node detection to mitigate pandemic disease spread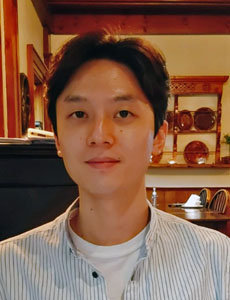 Jangwon Park
PhD candidate
Award: 2023, 2022
Thesis topic: optimizing interfacility patient transfers to improve load imbalances in a network of hospitals
Erik Fredin
PhD candidate
Award: 2022
Thesis topic: tracking methods for a minimally-invasive surgical microrobot using endoscopic computer vision and magnetic hall sensors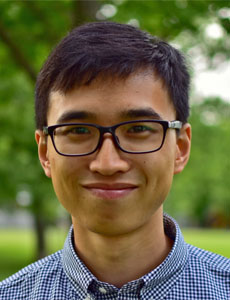 Benjamin Kwan Hon Leung
PhD candidate
Award: 2021
Thesis topic: analytics and optimization in pre-hospital resuscitation
Benjamin Zhen Hong Tham
PhD candidate
Award: 2021
Thesis topic: advanced treatment methods in Gamma Knife radiosurgery
Hamed Shourabizadeh
PhD candidate
Award: 2020
Thesis topic: analysis and modelling of risk factors to predict the survival of patients receiving bone marrow transplant
Pooja Bhalerao
PhD candidate
Award: 2019
Thesis topic: simulation-based approach to evaluate and predict the supply and demand for internists in Ontario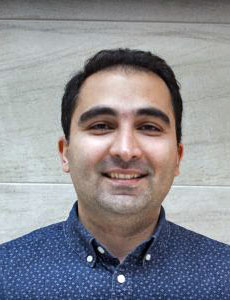 Bahram Mirani
PhD candidate
Award: 2019
Thesis topic: tissue-engineered heart valve with mechanical, structural, and material properties similar to those of native heart valve tissue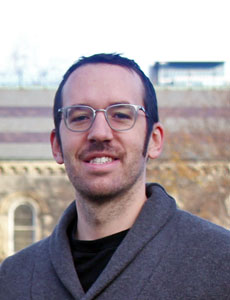 Justin Boutilier
PhD 2018
Award: 2018
Thesis: Emergency medical services response optimization
Current position:
Assistant Professor, University of Wisconsin–Madison
Christopher Sun
PhD 2019
Award: 2017
Thesis: Improving out-of-hospital cardiac arrest outcomes and automated external defibrillator placement guidelines through optimization and predictive modeling
Current position:
Assistant Professor, University of Ottawa
Peri Family Graduate Scholarship in Healthcare Engineering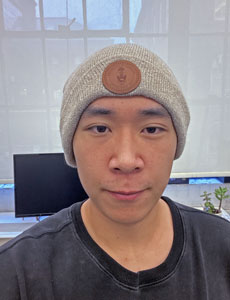 Rob Hongbo Chen
PhD candidate
Award: 2023
Thesis topic: machine learning tools to prevent adverse surgical events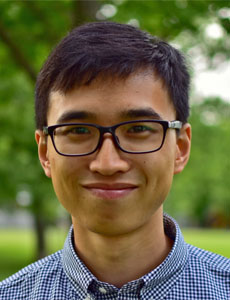 Benjamin Kwan Hon Leung
PhD candidate
Award: 2023
Thesis topic: analytics and optimization in pre-hospital resuscitation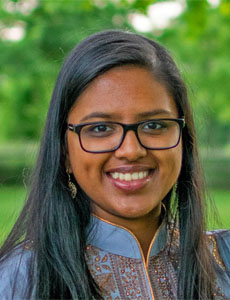 Rejuana Alam
MASc candidate
Award: 2022
Thesis topic: design of trauma centre at Sunnybrook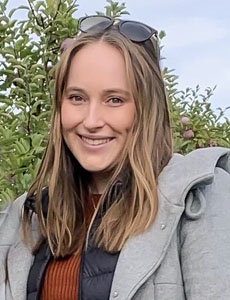 Haley Mayer
PhD candidate
Award: 2022
Thesis topic: designing and building minimally invasive magnetically actuated surgical tools for endoscopic procedures
Lizeth Carolina Riascos Alvarez
PhD candidate
Award: 2021
Thesis topic: optimization models for kidney paired donation
Pengfei Xu
PhD candidate
Award: 2021
Thesis topic: a bioinspired hydrogel neuromorphic device: Sensor, axon and synapse
Pooja Bhalerao
PhD candidate
Award: 2020
Thesis topic: simulation-based approach to evaluate and predict the supply and demand for internists in Ontario
Minha Lee
MASc candidate
Award: 2020
Thesis topic: coupling machine learning and optimization algorithms to improve radiation treatment planning for cancer
Nasrin Yousefi
PhD candidate
Award: 2019
Thesis topic: use of inverse optimization to develop a data-driven metric for relating clinical pathway concordance to the survival of cancer patients
Current position:
Assistant Professor, Queen's University
Stan Gasner Graduate Scholarship in Healthcare
Benjamin Zhen Hong Tham
PhD candidate
Award: 2023
Thesis topic: advanced treatment methods in Gamma Knife radiosurgery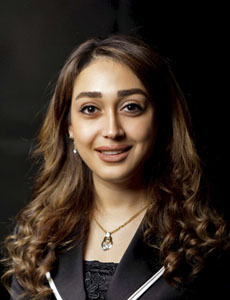 Fatemeh Shomalzadeh
PhD candidate
Award: 2022
Thesis topic: improve the understanding of central sensitization effects on motor neurons by assessing corticospinal and motoneuron excitability in chronic patients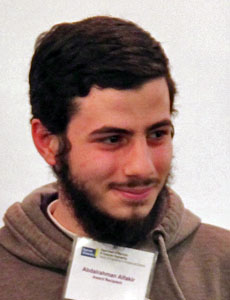 Abdalrahman Alfakir
MHSc 2021
Award: 2021
Thesis: Development of a system to measure adherence to lower back pain rehabilitation with wearable sensors and artificial intelligence
Current position:
Biomedical Support Engineer, King Abdulaziz Hospital, Saudi Arabia
Jason Leung
MASc 2021
Award: 2020
Thesis: Evaluation of an electroencephalography source imaging based brain-computer interface for youth with brain lesions
Current position:
BCI Designer, Holland Bloorview Kids Rehabilitation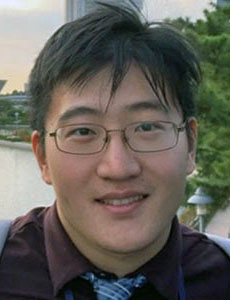 Xuechen Shen
MASc 2020
Award: 2020
Thesis: Towards integrated 3D printing as an industrial manufacturing process
Current position:
Research Technologist, SickKids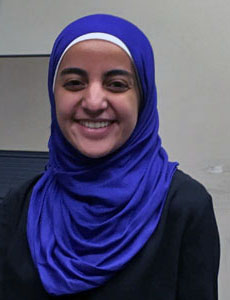 Firdous Hadj-Moussa
MHSc 2020
Award: 2019
Thesis: Investigating the Impact of running-specific prostheses use for children and youth with lower limb absence
Current position:
Scientific Evaluator, Health Canada